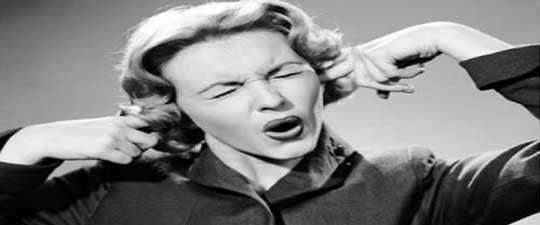 Layaway is the topic du jour in consumer news this month as big-box retailers like Walmart, Kmart and Toys 'R Us battle it out for the best interest-free payment options this holiday season. With recent ...
One of the challenges I face during the summer is finding a way to successfully entertain my daughter without breaking the bank.  Finding a great source of family fun is a must when trips to ...
On our final day in Dallas, it was time for us to take part in two longstanding Texas traditions: the State Fair and of course, amazing barbecue.  Keep reading to learn more about two of ...
In the good ole summertime, flowers are in bloom and every tree wears a beautiful coat of green.  This is the perfect season to visit the Dallas Arboretum and Botanical Gardens to look at the ...
Now that my family and I had successfully arrived in Dallas, Texas, it was time to see what family friendly activities this great city has to offer!  Since both my daughter and I are die-hard ...
Dallas, Texas…a city I've lived near my entire life, yet one I didn't really know too much about.  I've visited Dallas several times over the years, but each trip always had another agenda, leaving little ...
You know the joy that your child brings to your life and how wonderful it is to see them smile? At this moment, there are more than 100,000 children in foster care who are waiting to ...
Got a tactile-learner? A kid who loves to dance? Or maybe your child really loves color? While every child has a constellation of Sensory Alphabet strengths (shape, color, movement and sound are just a few), ...
Losing weight used to be the numero uno New Year's resolution, but the ugly economy has shoved this lofty goal down to second place on 2013 lists.  A survey commissioned by Fidelity Investments found 46 ...
The "Big Game" has become much more than a football game: It's the second biggest day for food consumption in the United States after Thanksgiving. So, to choose the most splurge-worthy foods, here are the ...
With New Year's Eve a distant (and possibly hazy) memory and Memorial Day still months away, the Super Bowl is one of the only party-worthy occasions of the season. Last year's game saw more than ...
Now that I'm a mom, I can't even begin to imagine what I'd do without my daughter.  If anything were to happen to her, I know that it would break me.  Moms form such ...
You've just put together your new piece of bedroom furniture.  It looks clean and streamlined.  You've got that sense of pride that only comes when you select a chest of drawers, buy it, and assemble ...
You've heard the horror stories of children being bullied in school, in cyberspace, on the playground. Sometimes bullying can even lead to suicide as shown in the documentary film "Bully," which was released earlier this ...
"New Year, New You" campaigns are running wild this month and you may feel inspired to finally update your beauty routine or get that trendy haircut you've coveted for months. Whatever your New Year's goals ...
If getting fit tops your New Year's resolutions for 2013, you're not alone. According to the 2013 Outlook Survey organized by TD Ameritrade, Inc., 42 percent of Americans are making health-related resolutions this year. That's compared ...
This year, I have thrown down the proverbial gauntlet and am taking no prisoners when it comes to my health.  Now that I am 36, I look back and realize I have done my body ...
If you've been reading my blog since the New Year, you might have read a few posts concerning my try at the South Beach Diet.  I'm definitely on a quest to get healthy and completely ...
I look at January as a time to organize and kick off the new year clutter-free. I purge, create new files, plan my family calendar and get a rush from doing all this! If you're ...
By now you know which foods are healthy and which are not. Fruits and veggies should be snack staples, while Doritos and Red Bull really shouldn't be part of your daily intake. Though you have ...
Woo hoo!  I'm officially into Day 3 of the South Beach Diet Phase One and I have to admit that this diet is pretty challenging for me so far.  The first full day I was ...
So you overindulged during the holidays and gained a few pounds or, even more distressing, you've added even more weight to the weight you were trying to shed all year. Regain the upper hand by following ...
Spending less and saving more money are among the top goals on typical New Year's resolution lists. Heavy holiday spending coupled with potential tax hikes from the fiscal cliff make these goals even more important ...
The Best Outdoor Activities for Families: Wintertime from author Rebecca P. Cohen,  is an inspiring collection of wintertime activities giving families an idea a day ranging from December through February, requiring little planning, no expertise and ...
Was one of your resolutions for 2013 to get your mobile app library in order? Or better yet, to focus on finding better quality apps? In a recent survey of parents of kids 2-10, parents ...
Mobile Health ("mHealth"), the use of mobile technology to deliver healthcare services and information, skyrocketed in 2012.  44 million health apps will have been downloaded by the end of the year (predicted to reach 142 ...
If you're a blog owner, then there's no doubt that you've heard of Google Panda by now.  I've read countless articles on the subject so far and have a general understanding of why Google has ...
For weeks the holiday season builds to a fever pitch, culminating in a massive day of giving, feasting and, hopefully, relaxing. After Christmas has come and gone, many of us feel a need to fill ...
Now that Christmas has come and gone, it's important to know your options for gifts that didn't exactly hit the mark. According to a recent survey by the National Retail Federation, 83.1 percent of retailers indicated ...
Parenting is all about compromises. Your daughter wants candy for breakfast, so you settle on toaster waffles with only one layer of blue frosting. Your son doesn't want to clean his room, so you agree ...