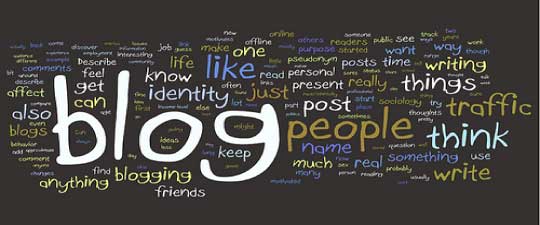 If you're a blog owner, then there's no doubt that you've heard of Google Panda by now.  I've read countless articles on the subject so far and have a general understanding of why Google has ...
I wanted to take this opportunity to start a brand new series of posts designed to help all of my fellow bloggers out there.  When I first started blogging almost a year ago, I thought ...
I guess the best place to start when trying to improve your current blog's speed, is to take stock in what its strengths and weaknesses are.  In order to truly know either of those things, ...
Every now and again I get asked a very important question by some of my readers regarding the pictures and images I have on my blog.  They are wanting to know exactly how I format ...
I wanted to write this post tonight because it is a question that I get from a lot of my readers and it is a great tool for any blogger to use.  This is a ...
If you've read my previous posts about this newbie's experience at BlogHer '12, you may be asking yourself what my final impressions of the whole she-bang were.  What were the highs?  What were the lows? ...
On to day 3 of my trip to BlogHer '12 in NYC…  This Saturday, I was a little wiped out from all of the hustle and bustle of yesterday, and had vowed that today would ...
If you've been keeping up with my BlogHer '12 Series: From a Newbie's Perspective, you'll know that we're now on to Day 2.  This was technically the first day of BlogHer and I couldn't wait ...
Hello everyone!  You may be wondering why I've been a bit scarce around here lately and it's because I'm super excited to be attending my very first BlogHer conference in New York City.  And of ...
Hopefully, you've read my previous posts in the Build a Faster Blog Series which detailed some excellent resources with which to discover the real health of your blog and how fast it is performing for ...
The point of this post is to provide a step-by-step guide to creating a partial RSS feed WITH pictures using both Wordpress and Feedburner.  Now at this point, you may be wanting to get into ...
If you've read my previous posts, Top 10 Websites for Testing Your Blog's Speed and Top 13 Things to Scrap from Your Blog IMMEDIATELY, you'll know that images can be one of the biggest speed ...
If there's one true piece of advice I could offer to any blogger, it would be to choose your blogging platform carefully.  There are several viable options out there, but I have to say wholeheartedly, ...
Today's "Tackle It Tuesday" theme is going to address how to make your blog load faster as well as give you many more search engine links.  I'm fairly new to this whole blogging hobby, but I have ...