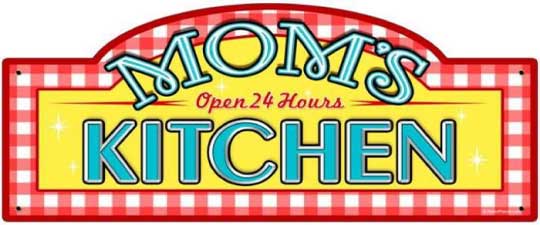 Now that Riley is getting older, I am much more concerned with how healthy we, as a family, are eating.  Meat is a great source of protein and so we include a serving of meat ...
One of the challenges I face during the summer is finding a way to successfully entertain my daughter without breaking the bank.  Finding a great source of family fun is a must when trips to ...
The Kentucky Derby is a Grade I stakes horse race held annually in Louisville, Kentucky on the first Saturday in May, capping the two-week-long Kentucky Derby Festival.  The race is known as "The Most Exciting Two Minutes In Sports" or "The Fastest ...
Are you a busy mom with a family that's always on the move?  These days, a hectic lifestyle definitely seems to be the norm and not the exception, which can make healthy eating next to ...
If you read my previous post about the disorganized state of my pantry, then you know what's coming next…the reveal of the newly organized pantry!  Pictures truly are worth a thousand words and unfortunately, they ...
You may remember a few weeks ago, I told you about a date night I had coming up that I was truly looking forward to…the Ruth's Chris Steak House Taste of Napa Wine Dinner.  I ...
2013 has definitely started off with a bang for me!  My daughter has started preschool and is learning new, interesting things each day.  She's also experiencing the daily drama that comes with interacting with her ...
When I was younger, I loved drinking an ice cold beer from time to time.  In the South, beer is almost as popular as iced tea and quite frankly, I just wasn't exposed to wine ...
We've all been there before…kids screaming like a bunch of banshees, dishes overflowing in the sink, a neverending shopping list and dinner that needs to be made.  Sometimes this happens once in a while, but ...
Valentine's Day is one of my favorite holidays because I'm typically lucky enough to be showered with two presents I absolutely adore:  sweets and jewelry!  Even though I try my best to behave during the ...
If you've been reading my blog since the New Year, you might have read a few posts concerning my try at the South Beach Diet.  I'm definitely on a quest to get healthy and completely ...
During the holidays, unhealthy (yet delicious) food choices abound!  From the ooey, gooey desserts to the fresh baked breads and decadent side dishes, the pounds seem to pile on with each passing minute.  Although a ...
Losing weight and improving my health are always on the 'ol "to-do" list and with the New Year quickly approaching, I'm giving these topics more and more thought.  Although I'm not what you would consider ...
During winter, there's nothing better than a steaming hot cup of coffee, cafe latte or hot chocolate.  The creamy goodness of these beverages definitely soothes the soul as well as any frazzled holiday nerves. Unfortunately, most ...
Hickory Farms is a name, that for me, is synonymous with the holiday season.  I can fondly remember being a kid and coming home to a hearty after-school snack of delicious cheeses and summer sausage ...
Thanksgiving is one particular holiday where there is always plenty of food on the table.  However, hosts may find themselves stumped when preparing a "gluten-free" Thanksgiving dinner.  What should be avoided?  How can families create ...
This year's drought has wreaked all sorts of havoc on the price of basic foods, and holiday fare hasn't escaped its wrath. According to the latest Consumer Price Index, poultry is nearly 5 percent costlier ...
I'm so stoked that we're now in November, because that means that Thanksgiving is just a few weeks away.    I love the Thanksgiving holiday, for it is steeped in tradition, gratitude, great food, family ...
I don't know about you but I am already feeling the stresses of the holiday season and the holidays aren't even here yet! What with planning my family's Halloween costumes, preparing for my daughter's ...
I'll have to admit that until recently, I was pretty ignorant about gluten free products.  Actually, I had no idea what gluten even was.  It wasn't until I happened across the Udi's Gluten Free booth at ...
Canned fish or seafood is ready when you are.  It's a convenient alternative to fast food, and it's generally lean, healthful and convenient.  Many tins are also interchangeable, so you can substitute what you have ...
When it comes to fun food, nothing beats Halloween.  From scary treats like Boneyard Dirt Pops to frightening main dishes like Spiderweb Black Bean Burgers to bewitching Halloween Punch, this spooky season offers so many ...
Fall is one of my favorite seasons of the year, but for many families, it can also be one of the most hectic.  With back-to-school events, football games and other school activities, holiday gatherings and ...
I thought that maybe on this Toddler Tuesday, I would travel off the beaten path of cute baby pics and videos, to bring you a few tips regarding making your own baby food at home.  ...
Halloween is a celebration of make-believe, pumpkins, autumn, and most of all…candy. While kids wait all year for this holiday of endless sugar, it can often be a nightmare for parents. What is a ...
A recent article on The Consumerist found the TLC show, Extreme Couponing, has sparked a trend of out-of-control couponers who ransack stores with little regard for fellow shoppers. Merchants have taken notice and many ...
I'll be the first to admit that I am hardly a professional cook.  I try really hard and usually come up with some very delectable dishes, but it's always a supreme effort on my part. ...
It was a tragic lesson in the risks of consuming a fast-food, sugary diet: Dr. Mona Meighan's normally punctual 26-year-old son, Luke, did not show up for work one morning in 2009. A concerned co-worker stopped ...
Now that summer is almost here and your kids are dying to get outside and play, why not take them on a camping excursion?  Hiking, fishing, roasting marshmallows and sleeping under the stars were all ...
One in five girls in the United States is sexually abused each year.  Some do not disclose sexual abuse until they are much older.  These children find themselves in foster care if their parent ...